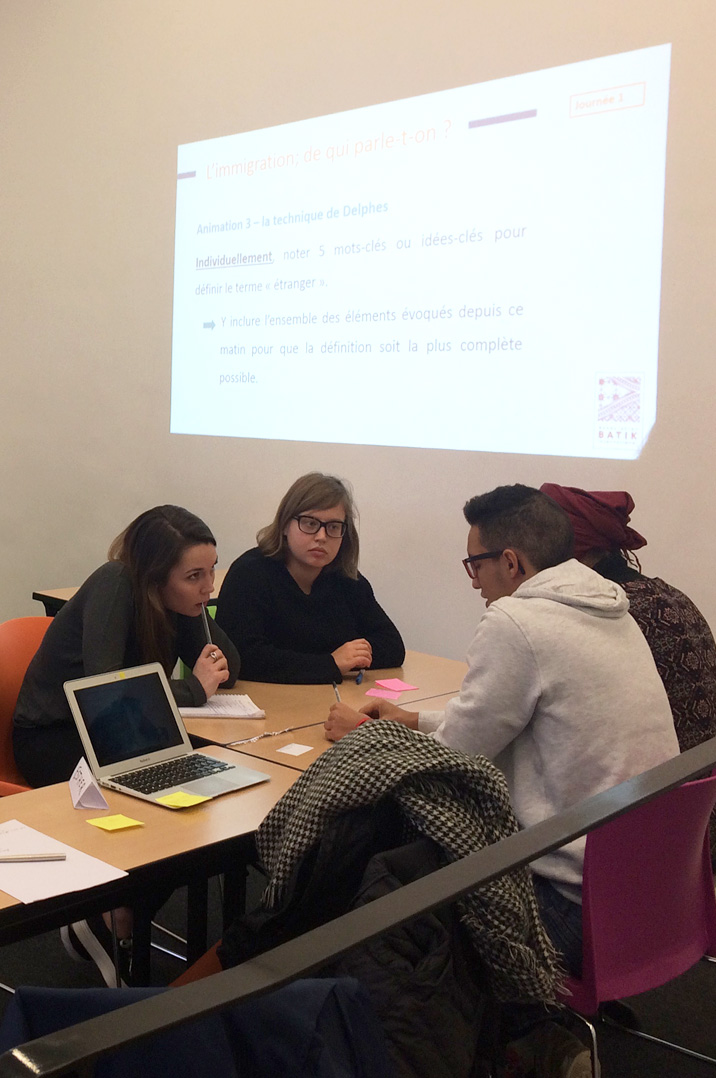 For more information
Dé-chiffrons les migrations
Having means to combat prejudices
Due to a global geopolitical context which constantly stigmatizes the most vulnerable populations, the immigrant people are particularly exposed to prejudices and they are still too often discriminated against because of common beliefs.
In order to fight the resistances and growth of these prejudices, acting alongside young generations allows building the foundations of a tolerant and inclusive society. Young people need to have information within a context and reference points on immigration issues. Their abilities to understand migration phenomenon and to act as enlightened citizens depend upon that.
Through 'Dé-chiffrons les migrations' project, we provide tools to volunteers and professional associative members so they can plan discussions and exchange sessions with young people and implement awareness actions on migration issues.