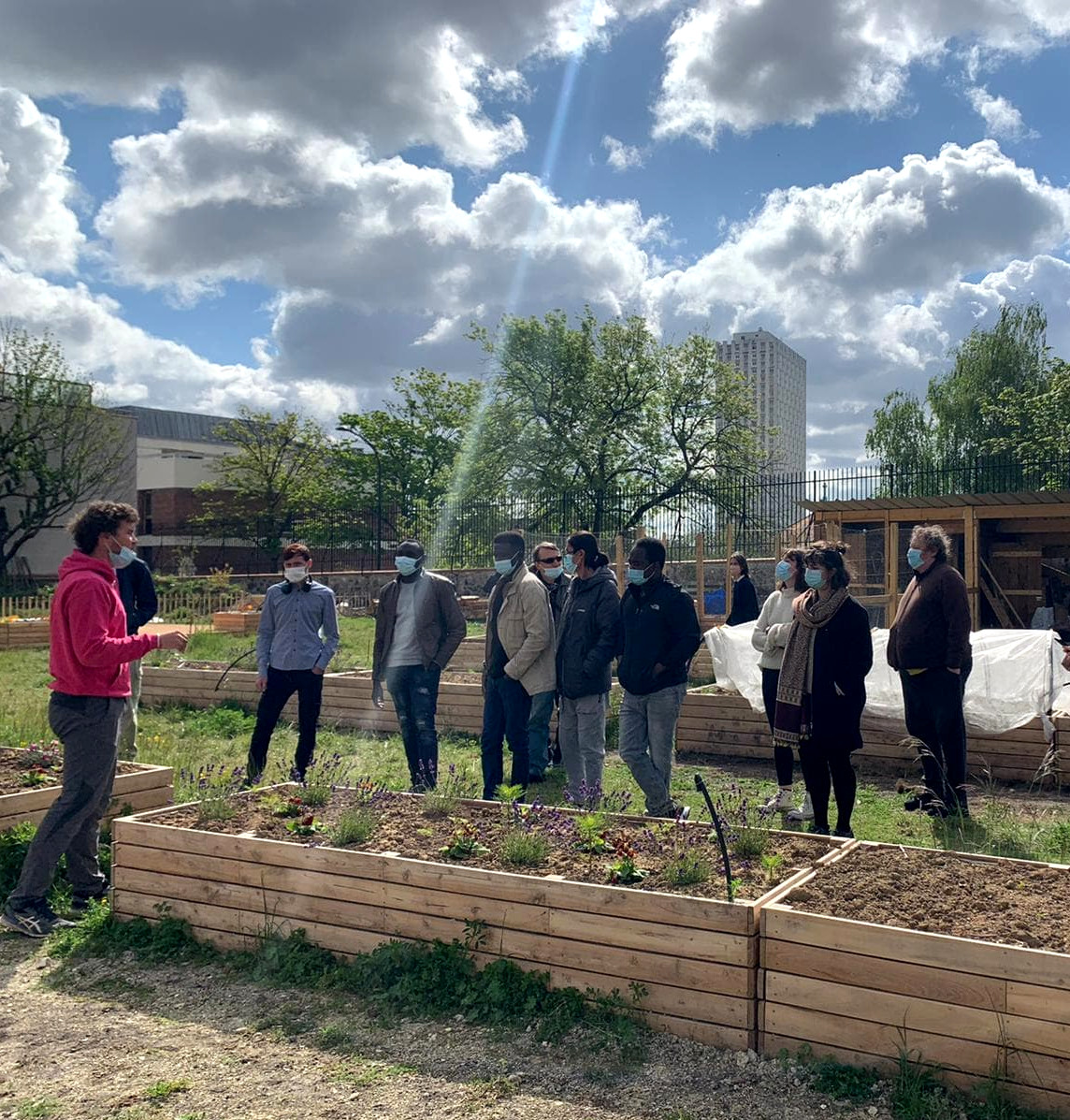 For more information
Migr'Action
Promoting the socio-professional integration of refugees through agriculture in French rural areas
For many years, France has been experiencing an increase in migration on its territory. Migrants are mainly concentrated around the country's major urban centres. Thus, many large cities are under pressure and are experiencing great difficulties in managing both the accommodation of migrants and their socio-professional integration. Especially since 2015, the desire to relieve congestion in cities has come into contact with another French priority, the revitalisation of rural areas.
The influence of French rural areas has been in decline for many years. The structural problems of the agricultural sector are concomitant to this phenomenon. For example, although France is the leading agricultural power in the EU, the number of farms is declining due to a lack of qualified farmers and employees to take them over and competition from large farms.
These two major challenges gave rise to the idea of the Migr'Action project. The objectives and expected effects of the project, which is gradually being built up, are numerous. Migr'Action aims to enable migrants to discover the rural world and the agricultural sector in a concrete way through introductory visits to farmers for a few days. Workshops are also held with migrants to deconstruct prejudices about rural areas and with farmers to train them in interculturality. In the long term, the project aims to build lasting professional relationships between migrants and farmers and to develop training courses for agricultural jobs adapted to refugees. In addition, it aims to enable the inhabitants of rural areas to have a positive vision of migration and to revitalise these areas.