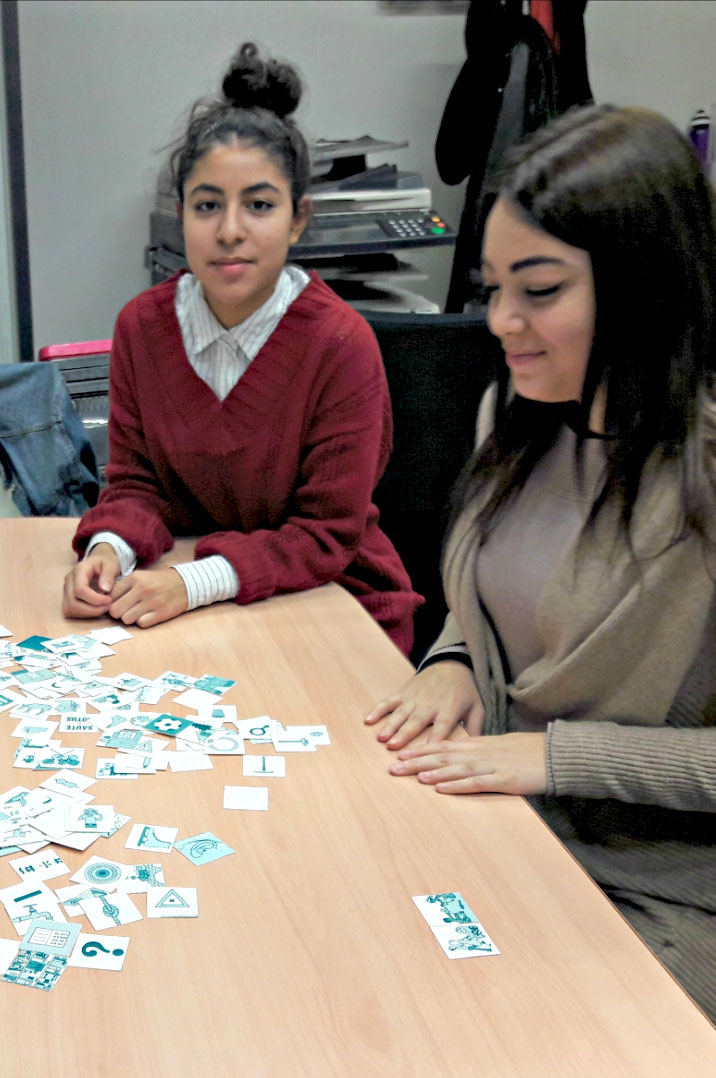 For more information
ACIF
Acting Collectively for Girls' Integration
The young people of the Mistral Lys Rouge Camine (a priority district of the city's policy in the Grenoble metropolitan area), and especially girls, face great difficulties in their socio-economic integration. With an activity rate of 27.7% compared to 44.3% for boys, girls are more excluded from the labour market, but also from the public sphere. This is due in particular to the weight of gender stereotypes that confine young girls to traditional reproductive roles (domestic and family care).
To promote the professional integration of these young girls, we work with local partners (Centre socio-sportif Le Plateau, Mission Locale, CODASE) to develop their power to act, so that they become actors in their lives and able to change their situation. It is notably through the practice of sport that they will (re)appropriate mixed public spaces and that they will be able to benefit from social support adapted to their needs.
Besides, professionals of integration and youth will be made aware and trained to take into account the specific obstacles linked to the integration of girls and to guide them in a gender-neutral way (training, occupation, leisure, etc.). Finally, spaces for dialogue will allow the families of these girls and, more broadly, the inhabitants of the district to discuss gender inequalities.
Partners and funders